Wishing to have more advantages to support the management and operation of the fleet better more through the need to monitor the ships while traveling out to sea (maybe thousands of miles far from the shore). Based infrastructure are available equipment on ship. (VSAT, FBB, FleetOne, AIS, GPS, Gyrocompass). After a long period of research and selection of the most approriate solution, with the heardware have at the minimum, the software with many improvements was most suitable for users …. We deployed and put into use the Management, ship cruise monitoring by INMARSAT, with the name: VFM.

With this system, the ship owner was able to know more information about the ship he was operating on the sea:
This informations updated automatically and continuously within 2-5 minutes on the website.
In particular, The application will be considered as a mobile AIS station on the beach, this is the most advanced technology (the systems and web applications in Viet Nam and in the world before it only capable of displaying the ship information far from the shore 5-20nm, even the AIS technology by Satellite which the world applied has limited (omission many data vessels) due to the problem of distance too far between ships and Satellite.

In particular, the VFM application not only helps ship owners know the information of their ships are working at sea but also knows the AIS information of the surrounding ships within radius of 15-20nm.
The application also helps to save information for many years include some informations: where is the day of ship in the past, the exact location, speed direction, status … at that time.
In addition, VFM application on website, there are many useful tools that are related to the operation of mining and management of ships.
Comparison of some key between the AIS-Google and VFM applications
AIS
– The traditional AIS station can only receive of ships within 15-20nm radius around the fixed-shore station.
– The number of shore stations is very much, serving many ship owners and personal customers.
– There is no front – end fee for hardware equipment (only pay to use the monthly fee for application)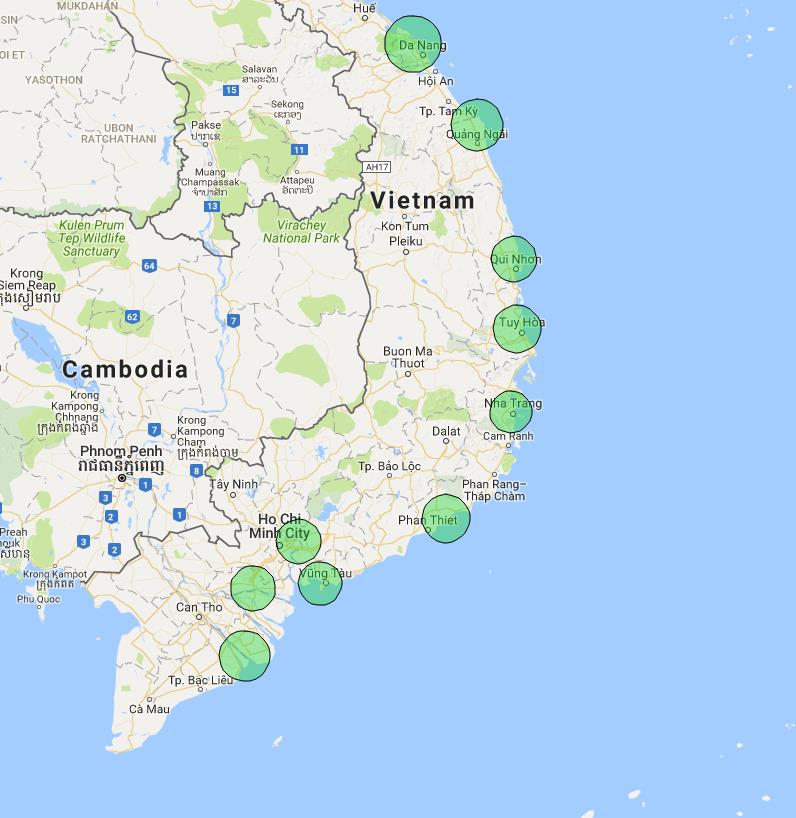 VFM
– The VFM application has received the ships ability within 15-20nm radius around the ship (itself), when the vessel moves to any position at sea, the radius will change itself according to, helping the manager to always supervise the ship And the ships are around.
– Mainly only cater to the needs of the ship owner who is managing his fleet.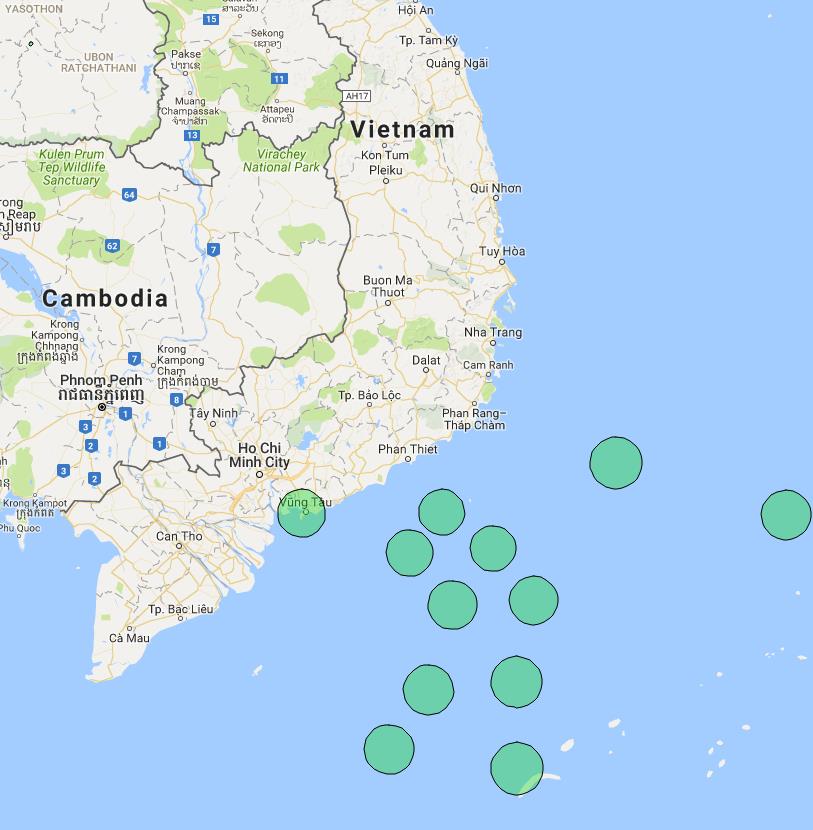 VFM's Screenshot