How to share AIS data ?
The process of sharing your AIS feeds with our site is relatively easy. First of all, you have to operate your own AIS receiving station connected to Internet (directly or via your PC). Many AIS receivers have Ethernet port perform UDP streaming to selected IP address. That is the best standalone solution and you will not need to keep your PC operational 24/7. For all users who prefer using their PC as a forwarding station we have created a special free application – AIS Dispatcher. AIS Dispatcher is a free utility for receiving, processing and forwarding of AIS data. We have tried to keep it simple, small and fast and we hope that you will enjoy it. You can choose between AIS Dispatcher for Windows or AIS Dispatcher for Linux.
Configuration for Windows:

Host: ais.vnais.com 
Port: 14000.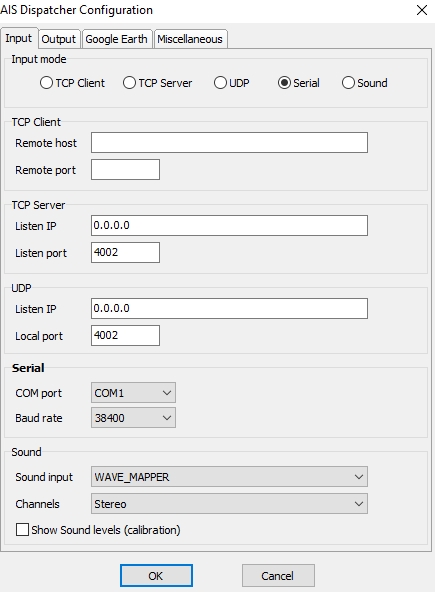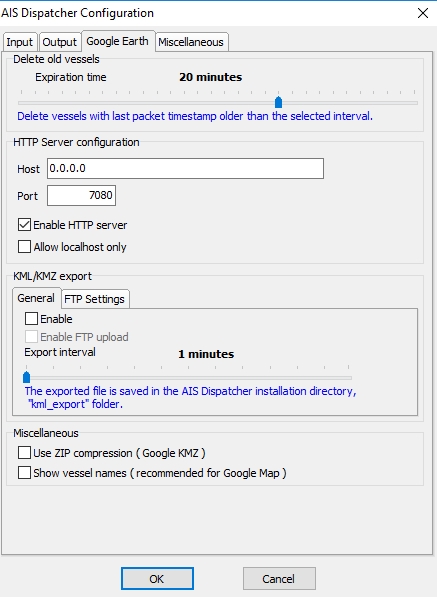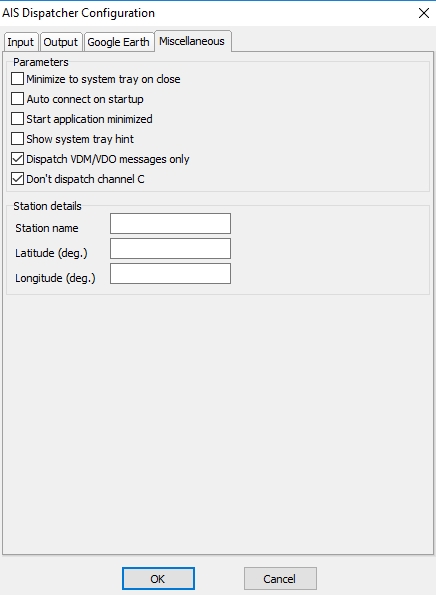 After you sucessed config and send AIS data to our server you need wait 2-3 minutes to see ships in your area on our map.
Please email for us if you need more information.